Text Marketing / SMS Marketing Canada

Get New Customers!

A steady stream of new customers is vital for your business. With our powerful text message marketing tool you can get new customers for a fraction of the price you would normally pay.
Getting new customers is not enough, you have to keep them coming back to you. This can easily be done with our innovative turnkey solution, which works with almost any kind of business.

Keep Your Customers Informed!

It's all about information. We are overwhelmed with information. Receiving the right information from the right source at the right time increases customer satisfaction.

Keep Your Customers Coming Back!

By providing your customers with the information they want to receive, you significantly increase customer retention. This is the key to long term success.

Text STOP to 54500 to opt-out from any marketing campaign. Standard Msg&Data rates may apply. Max 7 messages per week.

Supported Canadian carriers: Bell Mobility (including Aliant, NorthernTel and Telebec), Fido (a subsidiary of Rogers), MTS Mobility, Rogers Wireless, Sasktel Canada, Telus, Virgin Mobile.
TERMS: Operator fees may apply for receiving text messages. We do not reverse-bill the recipient of the text messages. Promo2cell.com solely provides marketing services for participating companies and takes no legal or any other responsibility for services and promotions offered or messages sent to customers. Standard Msg&Data rates may apply. Text STOP or ARRET to 54500 to be removed from any marketing list and end subscription. Text HELP to 54500 for help, send email to info@promo2cell.com or call 877-888-9290.
---
Recent cases - NFL Teams & race tracks: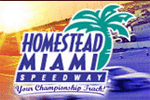 Contact Info
Netcom Consulting, Inc.
Address: 1500 N University Dr.
Coral Springs, FL 33071
Phone: 1-877-888-9290
Email: info@promo2cell.com

The Most Powerful Marketing Tool Of The Century!
Stay Connected With Your Customers
A Simple Method To Maximize Your Marketing Efforts
An Unbeatable Turnkey SMS Marketing Solution
Provide Value Added Services To Your Customers
Create Instant Leads